Mary Torgerson - Library Director

SEND EMAIL
Mary and her family are long-time residents of Sergeant Bluff. Mary spent most of her career working for the Sergeant Bluff-Luton school district for 30 years wjere she continuously encouraged reading at the Primary School, while also working for the Sergeant Bluff Public Library throughout its co-location within the schools for the last 11+ years. During that time she developed the Primary School Library into a place of learning and fun! She is experienced in the use of various technologies and has had tremendous success with implementation of creative ideas for libraries! She has an enthusiasm for literature, which also includes an extensive knowledge of children's literature. She has shared that her love of literature stems from spending a great deal of time in libraries as a child, which carried over into her adult years. She is an enthusiastic leader with a passion that is focused on growing the Sergeant Bluff Public Library within our community!
Mary is a graduate of Briar Cliff University with a BA in English Literature and a supportive focus on History. She earned her Public Library Certification Director Endorsement (Silver) in 2022 and her personal interests include reading, support of Autism causes, brain puzzles and History.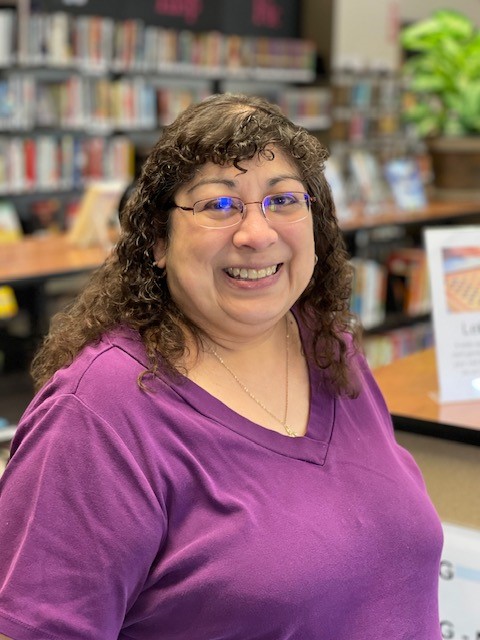 Sergeant Bluff Public Library - Part-Time Librarian - More to Come!
Kimberly Losee and her husband, Dr. Jason Losee, have 4 boys and have lived in Sergeant Bluff since 2017. I've lived in 10 states and love to travel. My favorite hobby is reading and I have always loved the library, volunteering as the story time reader two decades ago and then returned as a volunteer last fall. I was blessed to transition from volunteering to a part time position in October of 2022. It's my perfect mom job. Not really work for me, and, I am out visiting with the members of our community while still getting my boys where they need to be. My other interests are crafting, decorating, architecture & design, skiing, and sitting on the beach with my toes in the sand. I love Anne of Green Gables and went to P.E.I. just prior to our move here from Maine. I also love Pride and Prejudice, learning about history, religions in the world and I'm trying to convince myself I don't have a brown thumb. I love my animals, and we have 2 dogs and 2 cats. A boy and girl of each. But that wasn't planned. I believe in a Higher power and I'm a more conservative driver, although I was raised in the Southwestern US and love off roading and driving fast cars. I am learning Swedish because a large percentage of my ancestry are Swedish immigrants and I would like to visit Scandinavia and the UK one day.